Patient Reviews from Around the Web:
---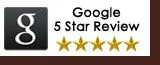 We have been clients of Dr Allyson since the NW office opened, and the level of care we receive from the Dentists and the staff are so incredible that 5 stars are just not enough. The amount of compassion, caring and understanding at Westside dental outshine any other dental practice I have ever used. - by D.C.
---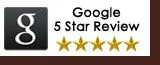 Dr. Mulder and her team are fantastic. I have referred patients to her and collaborated with her now for 7+ years. She goes above and beyond to advance her education and invest in her team...all this to better serve her patients. She has a great understanding of craniofacial pain and sleep-breathing disorders as well. Great doctor and great team all around! - by Daniel K.
---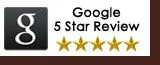 Always a positive & professional experience with every staff member. Dr. Allyson Mulder, Lisa, and their team always ensure that I am as comfortable as possible with giving me extra time to prepare, take a break if needed, and by checking-in on me frequently. I have been entrusting WestSide Dental with my family for 5 years now and don't plan on going anywhere else! The WestSide is the best side :) - by Racquel W.
---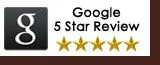 I'm new to the area and had an excellent experience at WestSide Dental! Everyone is friendly and personable. Their fancy cameras took great detailed pictures of my teeth. The office atmosphere is so chill. Olivia was warm and welcoming. There's a furry therapy dog named Oliver. Dr. Allyson Mulder is so knowledgeable and nice. Even with knowing that I have some dental work that needs to be done, this was honestly the most pleasant dental clinic I've been to! Ironically, I'm looking forward to returning to get my fillings in a few weeks :) . - by Bethany A.
---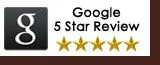 Dr. Allyson Mulder artfully fixed an imperfection in my bite that had bothered me for years. And has replaced an old crown and placed 2 more. The staff at Westside dental are attentive, caring, fun and professional. This office gives attention to comfort to make the sometimes unpleasant experience of dental work more bearable. I appreciate them keeping me informed of the process while they work. The technologies they use and the people they employ are first rate! I'm so happy I discovered Westside Dental! - by Brenda T.
---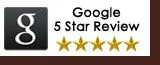 As a new patient at Westside Dental, everyone I've met has been incredibly kind! I appreciate that they take their time to listen to you and answer questions. I just had a bunch of work done by Dr. Mulder and her team. Throughout the entire process, they helped me feel less anxious and more able to relax. I have a small mouth, so sometimes it has felt like I have been an inconvenience for anyone to work on; not here! When they needed one last picture of my teeth in a tough to reach area, Amanda saved the day! You can tell that the whole team enjoys working with one another! I highly recommend them! - by Tatianna S.
---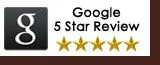 I am totally satisfied with every aspect of the Awesome dental work, I received at WestSide Dental. My teeth were a very complicated case with mutiple issues to be addressed. Other dentists had actually declined to tackle the job, Thank God for Dr Allyson and her friendly competent staff, who without hesitation came up with a plan and solution that provided me the beautiful teeth and smile I have now. This dentist truly listens and understand your dental goals. She has the skill and expertise to deliver Great Results. I would advise anybody not to waste their time and money elsewhere. I highly recommend Westside Dental for all your dental needs whether it's cosmetic or basic dental care. - by Kristi C.
---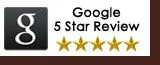 Great teamwork from beginning to end. I lost a specialty veneer that very few dentists have trained to perform. I located Dr. Mulder from a referral from my original dentist who moved away from our area. Dr. Mulder trained under my old dentist in this procedure. His team graciously arranged an appointment and fit me in even though I am not a regular patient of theirs. From the scheduling at the front desk through checking out, the whole team worked smoothly to make this a great experience.
Thank you!!!! I am very thankful for your care and expertise!. - by Karen H.
---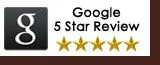 Just recently moved to Grand Rapids and found Westside Dental. They're the best! Very informative and made me feel so comfortable the entire time. Dr. Allyson and her staff are super nice, smart, and go the extra mile for all their patients! They truly are the best in the state of Michigan. - by Marisa L.
---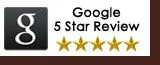 I love this new office. The staff are all so friendly and welcoming, and they played my favorite type of music both times I visited. I just loved Dr. Allyson too. Her and her assistant went the extra mile to help me feel comfortable, which helped me feel less anxiety. Also, there is an emotional support dog there which is playing on a whole new level! He made my visit!! - by Randee B.
---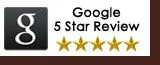 Most people dread going to the dentist, not here!!! The staff at Westside Dental GR are so kind and warm. My first appointment as a new patient, I got into a car accident that totaled my vehicle. The staff was so sensitive to my situation, and so accommodating. Now after several visits, not only is Dr. Allyson super informative and personable, but her team really makes that office shine. They are detailed, thorough and always make sure you're comfortable. I'm very grateful to have found the best dental office. 10/10 recommend. - by Hillary M.
---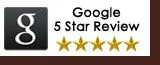 New patient appointment, and can say you really do get a fun and friendly atmosphere! Everyone was easy and fun to talk to! Seem very thorough, proactive vs reactive approach which is nice. New loyal happy patient! : ) - by Kristine L.
---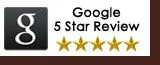 I moved to Grand Rapids in June and have been looking for a new dentist in the area, and I'm so glad I found this place! The staff are all so friendly and welcoming. I felt heard and comfortable on my first visit. Everyone took the time to explain my needs and treatment plan. Definitely recommend this place! - by Terri R.
---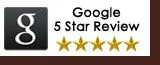 I am extremely impressed by WestSide Dental! I had a concern and requested to get in right away and Livia and the team got me in the very next day. The whole staff was so kind. When I needed to get referred to an Oral Surgeon Livia set up the whole thing and made the process easy for me. Dr. Mulder was very helpful and answered all my questions. Kathy made me feel comfortable during my cleaning. The quaint, clean office made me feel right at home. - by Rachel K.
---
I Great treatment and great experience.I've gotten a number of crowns from other dentists, and Alyssa and her team are the best, hands down. Quick turnaround, perfect fit the first time. I didn't have to go back for adjustment. The hygienist, Cathy, has great technique. First class all the way. - by Pete I.
---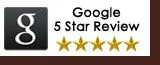 Service is always excellent whether getting a cleaning or having a procedure. They care about comfort and safety which is extremely important, especially in our current environment. Highly recommend Westside Dental GR! - by Aaron Z.
---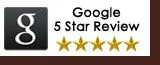 I love coming to Westside Dental GR! I currently live in Kalamazoo, but it is worth my 45 minute drive to come here every 6 months for my dental cleaning and any other dental needs! Their staff is also super friendly, and I always enjoy coming to the dentist! Would highly recommend!! :) - by Taylor K.
---
I appreciate the careful procedures in place regarding the corona virus. The staff at this dental office is so friendly, informative about procedures and knowledgeable. Dr. Allyson is the best ever in my 81 years of life. I do miss Oliver and hope to see him at my next visit. An overall very pleasant experience. Who says that about a visit to the dentist. ME. - by Judith H .
---
I had 3 crowns done this morning. For something I dread going through Dr Alysson and staff truly make it the best dental experience this 56 yr old has ever had. They take the time to make it as comfortable as possible and the staff seems to genuinely like one another. Plus you get to pet a dog. - by Joel V.
---
Best Dental Practice. WestSide dental is the best dental practice I've experienced over 5 states. The staff is friendly, knowledgeable, and very good at what they do. In addition to dealing with adult preventative cleanings, fillings, and crowns, the practice has shown great skill with pediatric patients. This is the first practice that I would unequivocally recommend to those searching for a dentist in the Grand Rapids area. My dental work-related anxiety has lessened substantially over the last three years with Dr. Mulder and her team! - by Rachel S.
---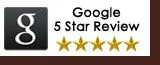 The staff is very professional and efficient. They are very knowledgable and really helpful with guiding me thru taking care of my teeth. Love the team work. Thank you for caring and making sure that I know exactly what I need to do. - by Tina R.
---
The staff is very professional and efficient. They are very knowledgable and really helpful with guiding me thru taking care of my teeth. Love the team work. Thank you for caring and making sure that I know exactly what I need to do. - by Tina R.
---
My experience at WestSide Dental has been nothing but positive. Amanda, Gem, and Allyson have taken great care of my family for years. If you want a superb dental experience in a family friendly environment you cannot go wrong at Westside Dental. - by Robert H.
---
I'm very happy with this office. I have terribly sensitive teeth and they do a great job helping me manage the pain and sensitivity. I saw Amanda today, and was treated to a warm blanket and sunglasses. The chair even had a back massage. Not bad for a trip to the dentist, eh? - by Jennifer Z.
---
The most pleasant and comfortable experience I have ever had at a dentist office. They addressed my anxieties with relaxing methods, a back massaging chair, professionalism, and positive attitudes. I was even able to be numbed and then return to work for a networking function due to their reverse numbing agent! Couldn't have asked for a better experience, ahuge thanks to Dr. Mulder and her compassionate team! - by Racquel W.
---
Definitely recommend! Dental visits are usually very stressful for our boys, but the staff here was so attentive and caring. The visit went so smoothly. Highly impressed! - by Kim S.
---
This is the first dentist where I feel incredibly comfortable in their building. Interactions with each of the staff members has been fantastic. Everything including setting appointments, getting heavy dental work done, and payment has been painless
Getting dental work done is scary enough, and I'm very glad to have found an office to explain each process, and keep me on the same page through every step. - by Jodi V.
---
I switched to West Side Dental after moving to the area. I have come to realize that my old dentist did some very poor work in my mouth. Since switching to West Side Dental my existing problems have been addressed and brought "up to code." I am confident in the quality and thoroughness of the work Dr. Mulder and the hygienists do. They are kind, caring, and personable. - by Madison B.
---
I've been to Westside Dental three times so far and every time has been so pleasant despite my little fear of going to the dentist. The staff is great, the place is very clean and I love Oliver the dog that comes to visit patients. Plus they took the time to mail me a really sweet handwritten thank you card! - by Audrey F.
---
A great dentist to go to. I have always hated going to the dentist and have not had good experiences with them until I went to Westside. They are friendly and understanding and the best part is I didn't feel much when they drilled into my teeth. I will keep going until I no longer need to. - by Michael F.
---
Very professional and very friendly with good sense of humor. They make you feel relaxed and they are very polite. All their employees make you feel as at home as you can feel while you are there. I would recommend them to anybody. - by Jim D
---
Westside Dental gives caring services. Going to the dentist is not the most pleasant experience but Dr.Allyson and her staff are wonderful and always put me at ease. Recently was cared for by Amanda and Kaitlin and Gem and walked out with a smile on my face. Gotta mention the office staff too, Ed and Missy are very attentive to my billing / insurance needs and so helpful. I highly recommend this office for your dental comfort. Dr. Jerry Mulder is most knowledgable in TMJ ~ I know this from experience and give him 10 stars. - by Pat U.
---
Great environment and staff! Even the first phone call to become new patients was a good experience! Everyone is upbeat, friendly, and helpful. The paperwork was a lot but the environment was so nice that it didn't matter. The staff knows their patients and are genuinely interested in them. - by Heather P.
---
High quality service and friendly atmosphere! Dr. Mulder and staff are very skilled at their jobs. Katelin did and awesome job cleaning my teeth. They are so friendly and make it enjoyable to go to the dentist. - by Bob C.
---
Quality Service and Welcoming Atmosphere. Dr. Mulder, Gem, and Oliver are a winning team! Very positive vibe, with emphasis on relieving any anxiety patient may experience. Have recommended this practice to both family and friends. - by Joseph P.
---
Westside Dental is the best! Just wanted to take this opportunity to say what a wonderful and pleasant experience it was at Westside Dental office. I would highly recommend to anyone looking for a dental work to give Westside Dental a try. Their staff will greet you with a smile and give you the professional service you deserve from the time you walk in the door. You won't be disappointed, thank you Westside Dental! - by Jeff R.
---
Excellent Experience. We were in search of a new dentist after our kids' dentist stopped accepting their insurance. We hit the jackpot with Westside Dental. The entire office staff was so friendly and easy going. We immediately felt comfortable in the office. The exam was very thorough and Dr. Mulder was very personable. They were super patient with my 5 year old and just amazing with my older son who had anxiety over a filling.I can't recommend them enough based on our first visit. - by Jill R.
---
Best dental office ever. I have never been so happy to go to a dental appointment ever. Yep I know no one likes to go to the dentist. Me neither, well sort of. I don't like getting the stuff done, but I love the staff. The staff is so friendly and they have Oliver. He is the best part. He makes you feel so comfortable and right at home. Most of time you would never even know he was there, unless of course you see him, then you just can't miss him. I leave there with a smile on my face looking forward to my next appointment. - by Mary H.
---
Another great experience. My latest visit to the Mulder dental practice was again a worthwhile and pleasant experience. Dr. Allyson again provided innovative solutions to my unique dental issues. Her assistants are very friendly and so very good at their different jobs within the practice. From general cleaning to assisting Dr. Allyson with her work on my problems, these support staff are the best. I would recommend this wonderful practice to everyone. - by Judith H.
---
Friendly & quality. Our family has been going to West Side Dental for a few years now. Super friendly, knowledgeable, quality staff. Warm & pleasant environment too. I would highly recommend Dr Mulder & her staff. - by Elizabeth W.
---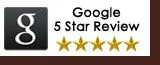 What a warm and welcoming environment for first time patients. They were in depth with my plan of care and gave me suggestions. My 2 year old came with me and the office staff was so nice to him. They pulled out the toys and played with him. They made him feel at ease when I was worried about having him there. Such a great team! - by Christina H.
---
I am one who grew up hating the dentist, even avoided it for the past 2 years! I had an emergency and came upon west side dental and they all took great care of me with no judgments. Very financially conscious staff and so kind to make hard experiences almost enjoyable! And who doesn't feel calmer with a dog around?- by Katelin V.
---
The best dentist I have ever been to! The staff is so warm, friendly and inviting right down to Oliver. I have been to some offices that make you feel like dirt because maybe you did not go to the Dentist as often as you should, but not this office. They have been so great an wonderful with helping me get back into a regular office. I had been going to Aspen and they seem to be more interested in my money than my dental health. It is nice to have an office that wants to work with me and my families needs. And I love that the office is so close to home. Thank you so much for being you. - by Mary H.
---
Once again, laughed for most of my visit! Everyone makes me feel like I'm part of the family. Cathy did a fantastic job cleaning my teeth (she's great!) and it's always good to see Dr. Mulder! Can't wait for my next check-up (and who says that about a dentist?!)! - by Julia G.
---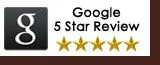 With little notice the office was able to schedule me for a filling. I only spent a minute or two in the waiting area before being brought back for my appointment. The dental team promptly began the procedure, always ensuring that I was comfortable and that any questions I had were answered. I've never been enthusiastic about going to the dentist, but the folks at Westside Dental are an absolute pleasure to work with. On top of it all, the office has an adorable dog, Oliver, who kindly greeted me upon my arrival! - by Patrick C
---
Professional high quality service, go above and beyond to held customers. Was able to get into the office quickly to have issues with tooth soreness explained and resolved. Very friendly staff. Dr. Allyson and Casey are a great team and know their stuff. - by James R.
---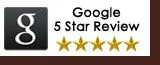 I have only lived in GR for two years; my husband and I, as well as our three children are patients in this practice. While my children and husband have had primarily cleanings and maintenance care, I have had to have numerous crowns replaced, including a bridge. We always receive outstanding care and I have had to follow up for some modifications to my bite and they were always very helpful and knowledgeable about my symptoms and resolved them. They are all so kind and compassionate, as well. Dr. Allyson Mulder is also very engaged in her work, responsible and an excellent communicator. We are grateful for their dedication. - by Lee D.
---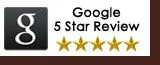 Dr. Mulder and staff are incredibly welcoming, knowledgeable, and forthright on what is necessary to ensure you have a confident smile. They use the latest technology and tools to keep you comfortable throughout your examination, and treat everyone with the upmost respect. If you are seeking a dentist, there is no better option in the GR area. - by Joe E.
---
Dr. Mulder's office is great. All the staff is extremely friendly, including the office pup! I was having a hard time choosing a dentist since moving to Grand Rapids, I feel I made the right choice.The office is very well organized and clean. All x-rays and records are digital (this was a big improvement from my previous dentist). Stop in at Westside Dental and listen to some smooth tunes while you get your teeth cleaned! - by Tyler G.
---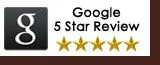 Cassie the hygienist is like a masseuse for my teeth. She gingerly plucks any and all harmful sediments with the utmost care. I have very sensitive chompers, and she is always very careful. She is also a great conversationalist and is kind enough to take her instrument out of my mouth to let me talk. They have the most adorable pooch. Give it a squeeze and a nuzzle and you won't regret. Dr. Mulder is very good at what she does. She has given me several fillings and done a great job. She's the bee's knees. - by Aaron K.
---
Great first dentist visit!! My toddler had her first dentist appointment and they did a great job helping her feel comfortable even though the appointment started with tears!! Oliver helped too! - by Katie L.
---
Professional and relaxed environment! Casey was ingenious with distracting Cai to put on fluoride treatment and finish polishing his teeth. The whole staff is great and the office has an atmosphere of home away from home. - by Chad N.
---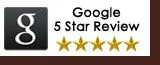 Very kind staff who thoroughly explained their procedures and recommendations . They also have an adorable therapy dog! Would highly recommend this office! - by Martha V.
---
Eleanor had a great dental visit! She loves coming in and trying all of the different flavors of toothpaste ;) She also loved to pet Oliver the dog. Thanks so much for the great care Lauren and Dr. Allyson. - by Joseph W.
---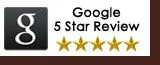 Just went to Westside Dental for the first time, and had such an amazing experience! The whole staff is welcoming, friendly, and laid back. With that said, everyone is also extremely professional, knowledgeable, and great at what they do. (Also, Dr. Mulder's dog comes to work with her which is just another plus). I'm excited to start going here regularly for dental care! - by Corbin B.
---
MOST FUN & productive DENTIST APPOINTMENT EVER! I love this dental practice with very professional and very friendly persons serving in every capacity. Allyson is the best dentist I ever had in my 78 year life. This visit was for cleaning, scheduled x-rays and lost cap replacement. All the providers are always concerned with my comfort. They always explain fully any instructions on future home care. On a day when weather was an issue, they made time to finish everything that needed to be done in one day so I would not have to travel another 65 miles from home at a later time. This practice and Dr. Allyson are well worth the travel time to stay with this practice since I moved north two years ago. I also LOVE LOVE OLIVER! - by Judith H.
---
I was v ery satisfied with the way the staff treated me . They were kind, understanding, concern for my welfare. So bad we could not come in an agreement but nevertheless, I walked out of the office joyfully to found such a candid staff. ( Laura and Cassie) early in the morning. May Yahweh bless you, your family staff and practice. Happy Holly Days. Shalom. In Him, Carlos. - by Carlos M.
---
From the minute you walk into the office to the minute you walk out, you feel welcome at Westside Dental. Oliver the dog is a nice addition, especially for those who feel some trepidation about dental work ; he calms you down. All of the services connected with a dental experience--from x-ray, to cleaning, to making molds, to examination, well, you get the idea--meet the highest professional standards. The staff is friendly and knowledgeable. You don't wait for your appointment and they don't rush you out either--a function of not overbooking, I presume. This dental p[practice is probably the closest you'll get to a painless dental visit. This is one of the best medical professional practices I have visited in my 40+ years in the Grand Rapids area . Kudos! - by Christine R.
---
Why did I wait? I hadn't visited a dentist in some time due to a bad experience I had at a large "chain" dentistry I would call it. Westside dental made me feel so comfortable even from my first phone call with them. The staff was relaxed & friendly they didn't make me feel bad for having gone so long without dental work. I would definitely recommend them to any of my friends. - by J.G.
---
Love the friendly professional staff! I love that WestSide Dental can get my 2 kids & myself in at the same time slot! The staff & Dr Allyson are warm, friendly, & knowledgeable! I feel this practice really cares about our families dental health!!! Location super convenient too! - by Elizabeth W.
---
The best move you can make! My daughter and I switched to West Side Dental when we moved to GR. I can't say enough good things. Our hygienists Cassie and Lauren are absolutely wonderful! Everyone there is knowledgeable and customer service is top notch!! - by Jolene S.
---
Westside Dental ALWAYS does GREAT work!! I have been a patient with these amazing professionals for many years, they are knowledgeable, kind, and fun! I am one that used to dread the dentist, but now that I have an amazing group of folks, I look forward to getting my teeth cleaned!! My 10 year old loves these ladies also. I can't recommend them enough!! - by Chris H.
---
Friendly and excellent service! Every single time I visit, the staff is very welcoming and makes me feel like a friend and not just a customer. I now live in the Kalamazoo area, but am still driving The hour long distance to visit this office for my appointments because it is worth it! I couldn't say enough great things about this place and the amazing staff! - by Taylor S.
---
Have had many visits in a short while due to an abscessed tooth. Very pleased with end result and enjoying the alleviation of pain. Cai is 2 and fussed very little for his first visit. He enjoyed the staff, Oliver the dog, a basket of toys and choosing which animal would polish his teeth. - by Chad N.
---
Dr. Allyson, Dr. Jerry and their staff are all so pleasant and wonderful to be around. I just love when Oliver greets me at the door too! :) It makes going to the dentist a joy. My cleanings are always painless and thorough and my hygienists have all been so friendly and courteous. I can't recommend this office more! Thank you all! - by Ali VH.
---
Everyone in the office is very friendly and puts you at ease. I have a serious issue going on and not only was I in pain but I was embarrassed I had let it go to far. They got me in right away and bent over backwards to rush the product I needed. The entire staff was very empathetic and made me feel at home. I would recommend them to anyone I know that needs a dentist!! - by Pam K.
---
I've been to many dental offices over the years. This group takes customer service and dental care very important. They are all very passionate about their profession and making sure their customers are satisfied. - by James H.
---
I have never seen a medical professional interact with my son as well as Gem did. She was patient when he was shy and made him so comfortable. He actually enjoyed his 1st dentist appointment! I had to bring in my massive stroller (it took up most of the room) but she didn't act like it was a bother. Instead, she was understanding, helpful, and friendly. I'm so glad she made it so easy and fun for my son- now I won't have to drag him kicking and screaming to his next appointment! Yay Gem! - by Rachel O.
---
I had two crowns and one cavity cared for , all in just one afternnon. Staff and surroundings were both pleasant , and the only pain came from paying the bill, but even that was less than first estimated. All in all, a good day. Plus, Jen recommends Ice Cream till everything returns to normal. Does it get any better than that ? - by Kenneth K.
---
From the moment my call was answered to make an appointment to leaving at the end of my first appointment I was impressed. I work in customer service and it is incredibly refreshing to receive the same kind of outstanding service that I provide other people on a daily basis. Every staff member I met was kind, informative, and so down to earth. My treatment plan was very thoroughly explained including appointments, what to expect, and a clear estimate of costs. They were very honest about the things that are a priority right now and the things that can wait. I have nice teeth and good oral hygiene habits. They were very complimentary of that and didn't give me too hard of a time that I waited 3 years in between seeing a dentist ;) - by Jesten M.
---
We absolutely LOVE that we found this dentist! They are so welcoming each and every visit we feel like we have been going here for years! From the minute we walk into the door, to the exam and then checkout and rescheduling this office is outstanding! We refer others and speak very highly of this practice. We couldn't be happier! Thank you all!! - by Jess P.
---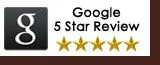 I went to Westside Dental to get a same day crown. It was so easy and hassle free! Dr. Mulder and her team are excellent! - by Elizabeth S.
---
Quality, professionalism, and friendliness. Enjoyed meeting the front staff, everyone was very personable and friendly , everything was explained very well. I have worked in a dental office before and this office felt like I was with people that cared and worked with. - by Jasmine A.
---
Friendly service. Office staff is very friendly and professional.